WE ARE TGA EXPORT CO.
A group of TGA holding, that is a reputable and active holding in importing, exporting and engineering fields. Export all kinds of Iranian strategic products including oil, refinery, mineral, agricultural, dry goods and civil ones by specialized groups of this holding is ongoing. Import of variant groups of goods and products and direct collaboration with European famous brands . All kinds of engineering services specially in the field of road construction and civil is one of the oldest activities of this holding known as Rahid Co started its activity since 1986 and currently is one of the best companies in road construction in Iran. Economical activities and international relationships of this holding are not limited to the Europe and we have succeeded to find a reputable place in Asian markets and CIS countries. Our target is to expand and deepen the collaboration with famous brands of the globe and introducing the real place as well as distributing strategic products of Iran and expanding the market of these products in anywhere of the world

VISION
Our vision is to be the
benchmark company
that introduces and
exports Iranian
strategic products.

MISSION
Deliver Environmentally Responsible
Client Services
Provide Employees with an Attractive
Working Environment
Be an active Community Partner


Freight Security
Air & Ocean Cargo insurance
Clearance and Compliance service
Maintain High Ethical Standard
Drive Continuous Improvement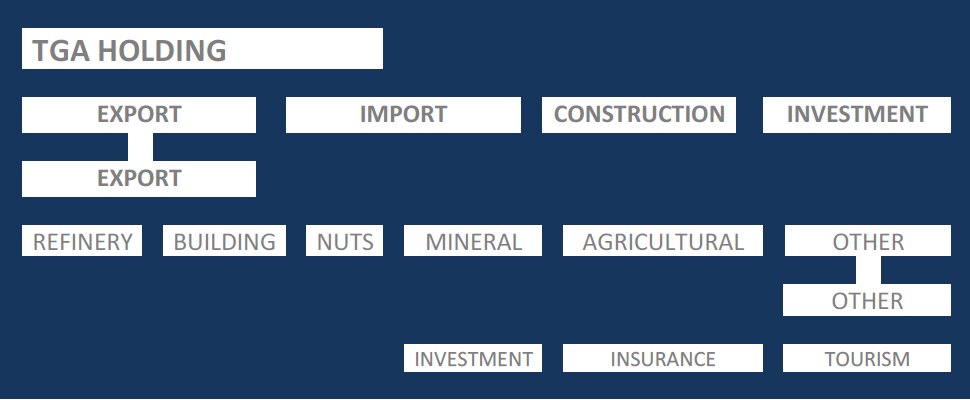 Our Partners